BHIDAPA started working on December 11, 2014, at Radnicka 70 c, in response to the results research on the mental health problems of children and adolescents in our area, clear an insight that says that the greatest deficit of mental health professionals in the developmental age is WHO indicators, with the aim of launching the education of a specialized education program from integrative psychotherapy and counseling for children and youth in Bosnia and Herzegovina, and with the goal of ensuring and improving the protection of mental health and optimal conditions for healthy development every child / adolescent;
BHIDAPA, in 2015, initiates, in the part of primary prevention, the first educational program from integrative psychotherapy and counseling for children and adolescents based on development access to children and young people by incorporating a humanistic and integrative approach in line with the new one, Neuroscience knowledge with the leadership of Prof. dr. Dubravke Kocijan Hercigonja, neuropsychiatrist and psychotherapist for children and youth, and in cooperation with the Institute D.O.M.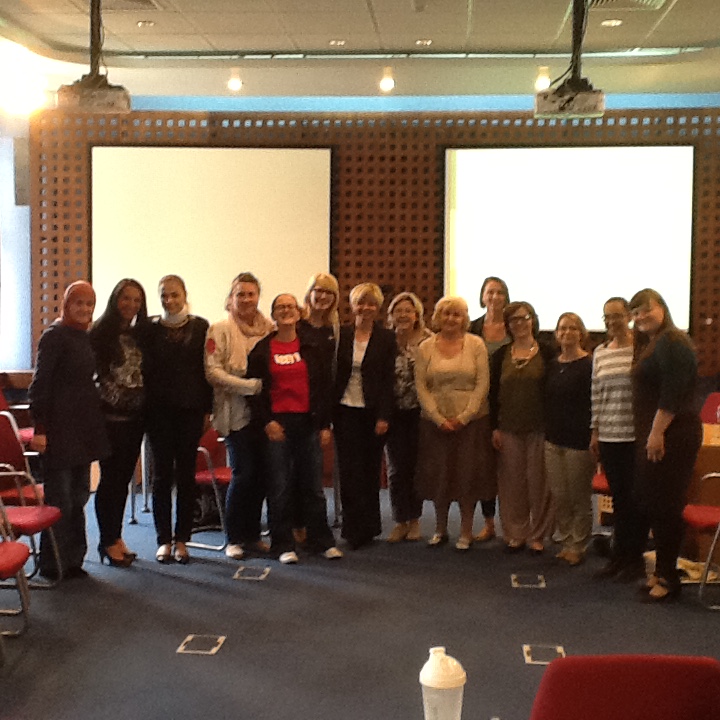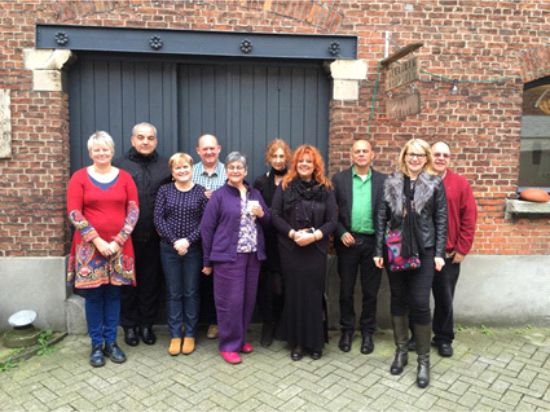 6.4.2016. In Antwerp, we become an equal member of the European interdisciplinary in Antwerp Children's and Youth Services (EIATSCYP) and the first European Accredited Education Program from the field of integrative psychotherapy and counseling for children and adolescents in Bosnia and Herzegovina. More
In September 2017 our country receives the first nine licensed European children's licenses adolescent integrative psychotherapists who have successfully met all the conditions of education programs according to European prerequisites, and successful passing of the final exam before a three-member commission composed of Prof. dr. Dubravka Kocijan-Hercigonja, Prof. dr. Vera Daneš-Brozek and Doc.dr. Lidija Petocic, acquired the title of the Child and adolescent integrative psychotherapist. More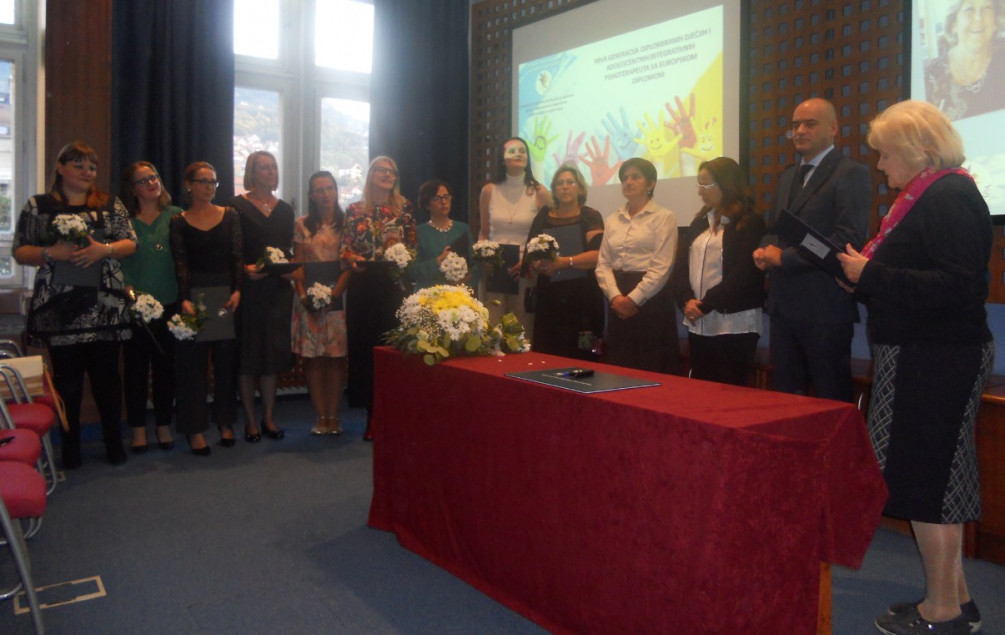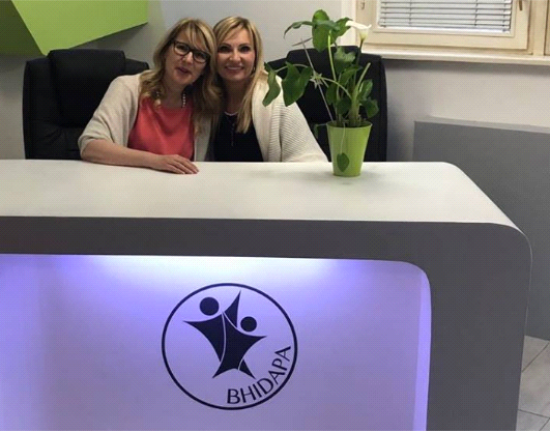 In 2017, with the decision of the Assembly of BHIDAPA, the Association's Statute expands with the main goal of reaching the highest standards in respecting the Convention on the Rights of the Child through advocacy for creation.
Multidisciplinary therapeutic service for the protection of health and well-being of children, as well as providing conditions for opening an Interdisciplinary Therapeutic Child, Youth and Family Protection Center.
In May 2018, according to the model and with the unselfish support of the employees of the Child and  Youth Protection Center of Zagreb, led by director Prof. dr. Gordana Buljan Flander, Clinical psychologist and psychotherapist, BHIDAPA opens first Interdisciplinary Therapeutic Child, Youth and Family Health Protection Center in B&H.
Od 18-21 OKTOBRA 2018 @SARAJEVO, odaržan Prvi Kongres dječije i adolescentne psihoterapije-"Mjesto psihoterapije u očuvanju zdravlja i dobrobiti djece i adolescenata" koji je imao za cilj istaći postojanje potrebe za povećanjem svjesnosti svih stručnjaka iz oblasti zdravstva, socijalne zaštite, obrazovanja i pravosuđa o važnosti multidisciplinarne i intersektoralne suradnje u očuvanju zdravlja i dobrobiti djece i adolescenata. Izlaganja su bila organizirana kroz plenarna predavanja, okrugle stolove, radionice, simpozije i panele.
Zadovoljstvo nam je bilo predstaviti ulogu psihoterapije kroz primarnu, sekundarnu i tercijarnu prevenciju u očuvanju zdravlja i dobrobiti djece i adolescenata kroz tri skupine:
A. Mentalno zdravlje djece i adolescenata
B. Specifičnosti terapijskog pristupa kod različitih problema i izazova odrastanja djece i adolescenata u novom milenijumu
C. Psihoterapijski pristup u tretmanu djece i adolescenata – radionice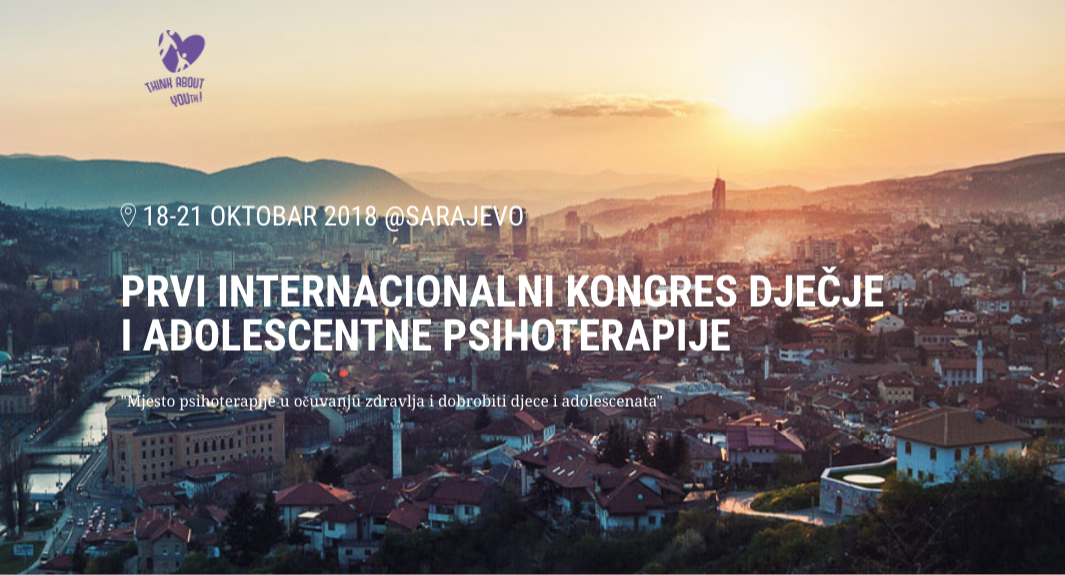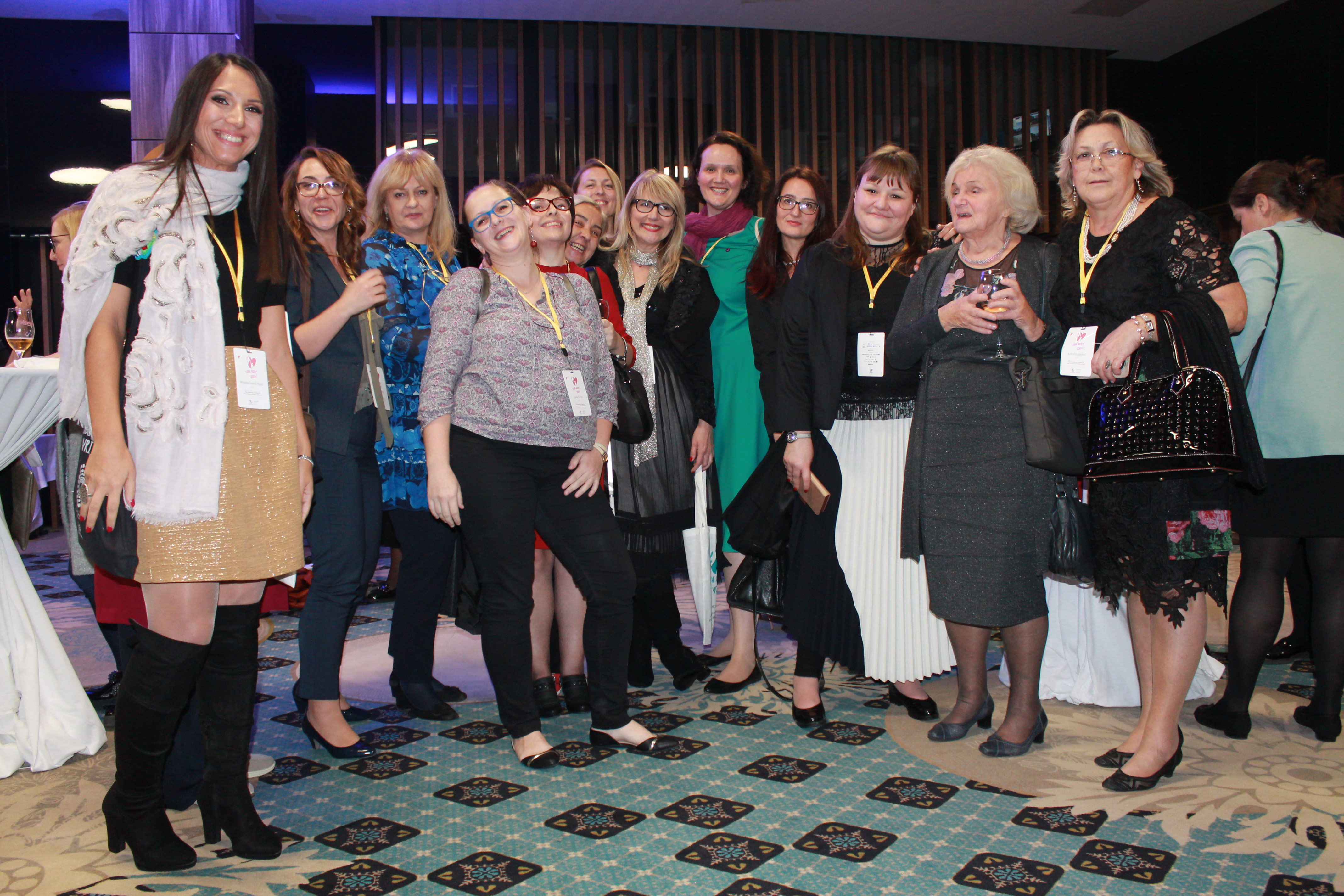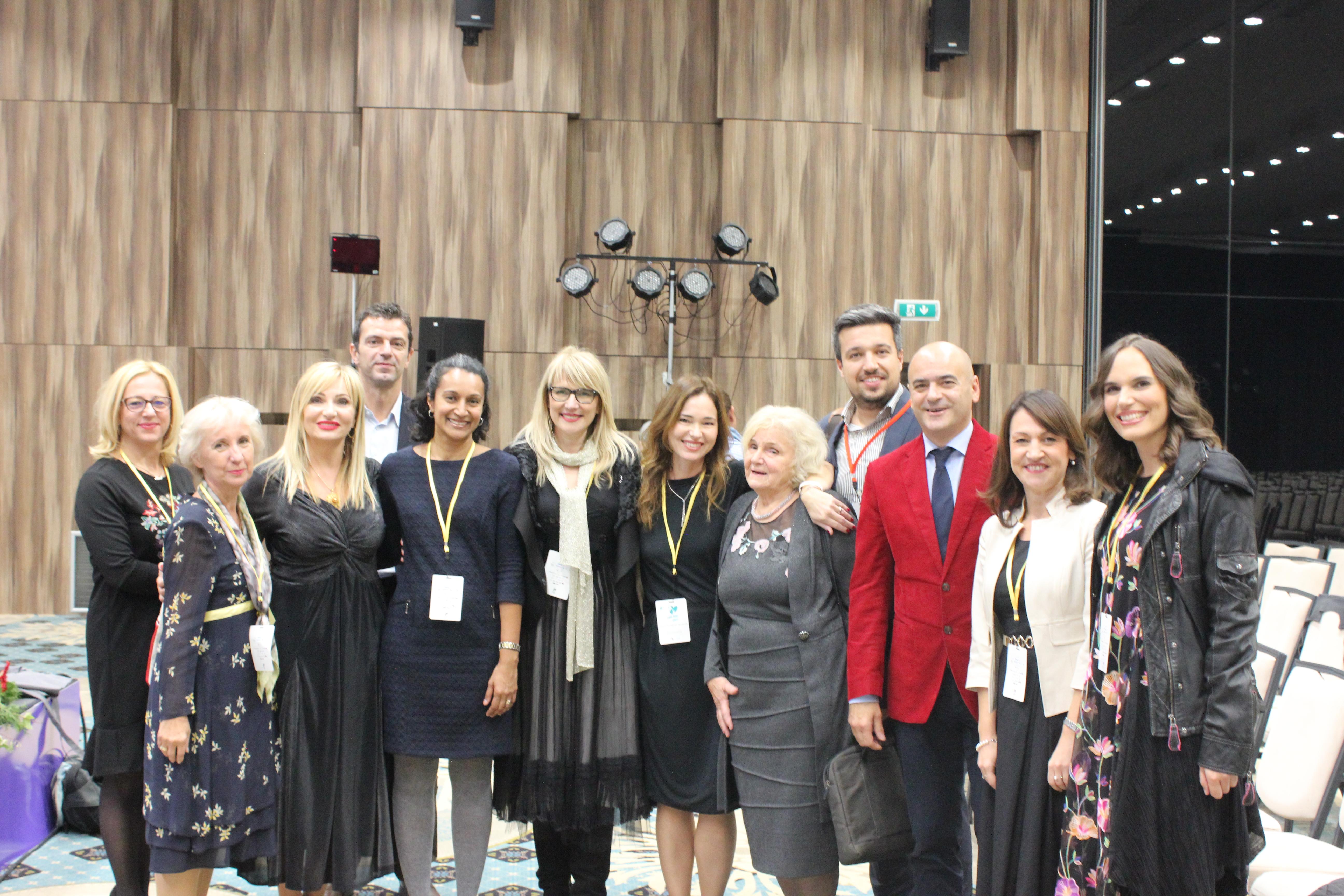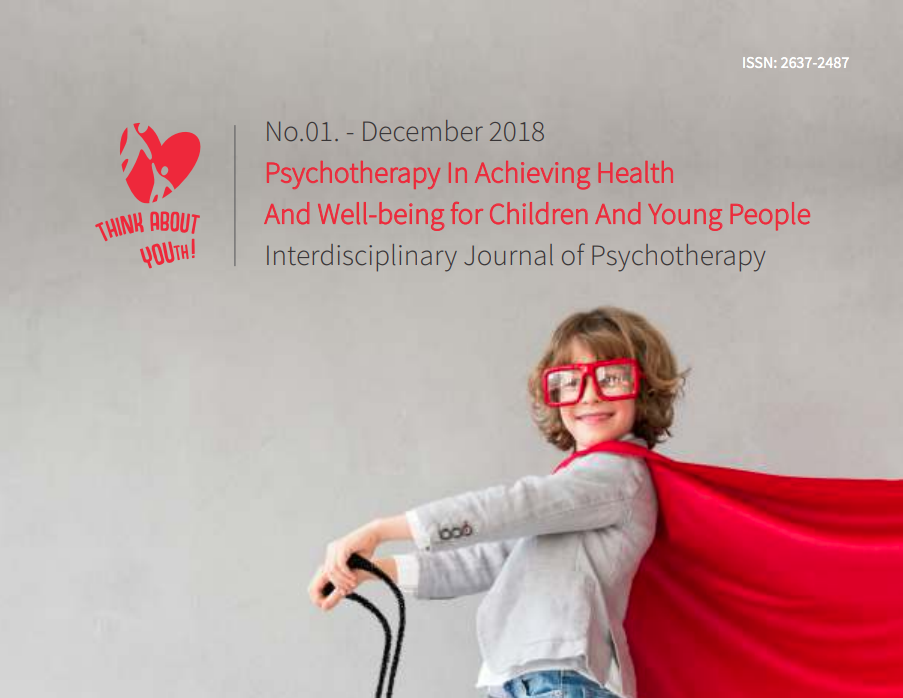 Sa velikim zadovoljstvom, predstavljamo Prvi Internacionalni časopis: "Psihoterapija u očuvanju zdravlja i dobrobiti djece i adolescenata". Psihoterapija razvojne dobi, kao zasebna i neovisna profesija, zauzima značajno mjesto u primarnoj, sekundarnoj i tercijarnoj prevenciji u očuvanju zdravlja i dobrobiti djece i mladih. Nove spozne jasno ukazuju da većina psiholoških poteškoća u odraslosti ima svoje korjene u djetinjstvu. Stoga je cilj Časopisa povećanje svjesnosti i naglašavanje važnosti o potrebi interdisciplinarne i intersektoralne saradnje, znanstvene i stručne saradnje u ranom prepoznavanju i specifičnim intervencijama usmjerenim na rad sa djecom, mladima i njihovim roditeljima, ali i insitucijama, kako bismo zajedno prevenirali, u najvećem mogućem stepenu, razvoj poremećaja u odrasloj dobi. Konvencija o pravima djeteta temeljna je vrijednost za promicanje zdravlja.
Časopis omogućava prikaz izvornih znanstvenih članaka, preglednih članak, stručnih čklanaka i studije slučaja iz različitih oblasti koji teže očuvanju zdravlja i dobrobiti djece i mladih.
Today, BHIDAPA operates through five centers that include primary, secondary and tertiary preventive activities, which are:
European Accreditation Education Center
Interdisciplinary Therapeutic Child, Youth and Family Health Protection Center
Scientific Research Center
From May 1, we are at Emerika Bluma 9, Sarajevo.
Thus BHIDAPA, in addition to education and research activities, opens up space on one place the children and their parents provide assistance from various experts who will  participate in the assessment and treatment of the child in accordance with the needs of the child at a particular moment, through preventive programs of primary, secondary and tertiary levels. 
Pattern and support in work and creating standards in the best interests of the child is the Child and Youth Protection Center of Zagreb, with over 15 years of experience and recognition for an example of good practice among 47 countries member of the Council of Europe and as such represented in the UN.
With the diagnostic and soon forensic treatment, the Center's experts provide individual and groupcounseling and psychotherapy work and support for children, adolescents, their parents, and educational and counseling work with schools. Within its scope of activities, the Center organizes and conducts education, supervision and professional development for experts in institutions directly involved in the problem of abuse and neglect, but also equally important preventive programs aimed at strengthening health determinants.
The context of the problem and the reasons for the establishment of BHIDAP
New insights clearly indicate that most psychological difficulties in adulthood have their roots in childhood. This requires strengthening public awareness of the healthy development of the child and adolescence as a particularly sensitive period of life, the importance of early recognition and interventions on all three levels, in order to prevent, to the greatest extent possible, the development of disorders in Adult age. BHIDAPA was created in response to the results of the epidemiology study the problem of mental health of children in our area and a clear insight that says it is the biggest one the deficit of mental health professionals in the developmental age, and the WHO indicators.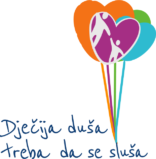 Prevalence and incidence of mental health problems in children
Research on the territory of Bosnia and Herzegovina, (Badurina, 2013) on a sample that is comprising 734 children aged 10 to 15, suggest almost twice the prevalence (29%) of the spectrum of clinically significant internalized problems (somatic problems, depression and anxiety, and withdrawal symptoms) from the prevalence of clinically significant externally problems (16.3%) observed on subcars of recalcitrant and destructive aggressive symptoms.
These two extremes of one continuum do not exclude each other and are statistically significant correlation. Result indicates that every fifth adolescent feels lonely, worthless, and less worth, and every fourth adolescent has a feeling that nobody loves him and does not understand him. 
In total a sample of 12.2% of adolescent children thought to kill themselves, and 9.3% deliberately tried to hurt or killed. The results indicate that almost every fourth child of early adolescent aged under high risk of developing mental disorders, especially somatic, depressive and anxiety symptomatology.
Kongres je održan u saradnji i uz podršku